Are you living in an area which is prone to moisture? Then, you might face the problem of molds and mildews at home. It is better to always inspect the home for these and get rid of these as soon as possible whenever you find a little trace of them. Otherwise, there could be dangerous diseases and infections that you could be exposed to because of these. These also eat up the house from within and decay it faster. You must hire a mold treatment service immediately. We, at Atlanta Air Experts, can be the right solution for you. We are an established and experienced company which has been in this field for a long time. We bring you a wide variety of services, right from air duct cleaning, dryer vent cleaning, home and office disinfection to HVAC services, chimney cleaning, air and mold testing, and mold treatment and sanitation services. We are known for our sense of professionalism and dedication towards all our clients. So, if you belong to areas such as, Duluth, Brookhaven, Atlanta, Lawrenceville, Dunwoody, or Fayetteville, then you can rely on us without any hesitation.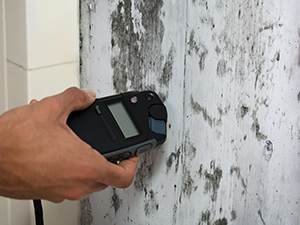 Here, we have put together a few things to lookout for while choosing your mold treatment service. Take a look. 
You have to make sure that the company you are choosing to get rid of these molds and mildews have years of experience in handling such tasks. This will mean credibility. A company which has survived for long must have some skill and quality that they showcase at work. 
Another thing that you should emphasize on is their reputation in the market. You must go through their client reviews, feedback, and online ratings to understand their standing in this field. This will help you understand the kind of service you can expect from them. 
So, if you are thinking of hiring us, then contact us today.