Commercial Ultraviolet Air Sanitizer, Air Purification Systems ,Treats Mold, Viruses and Bacteria, UV light design and Install all around metro Atlanta, GA
Commercial UV light installation for Offices, Medical Centers, Hospitals, Day Cares, Schools or any Commercial Building all around metro Atlanta. Ultraviolet Germicidal Irradiation is an effective tool in reducing the transmission of airborne bacterial and viral infections.
Commercial UV (Ultraviolet) Light installation
Commercial Ultraviolet Air Sanitizer uses ultraviolet light to neutralize Viruses, Bacteria, and Mold
We spend up to 90 percent of our time indoors and according the the Environmental Protection Agency, the air inside our homes is up to 100 times more polluted than outdoor air. If too little microorganisms can collect to levels that pose health and comfort problems. This problem can be especially serious in energy efficient homes built in the last twenty years.
UV Germicidal light product installed inside your HVAC system. Employees and customers can breathe easy knowing that the air is protected by this proven technology. UV light is simple, safe, and effective way to keep your air system clean and improve indoor air quality.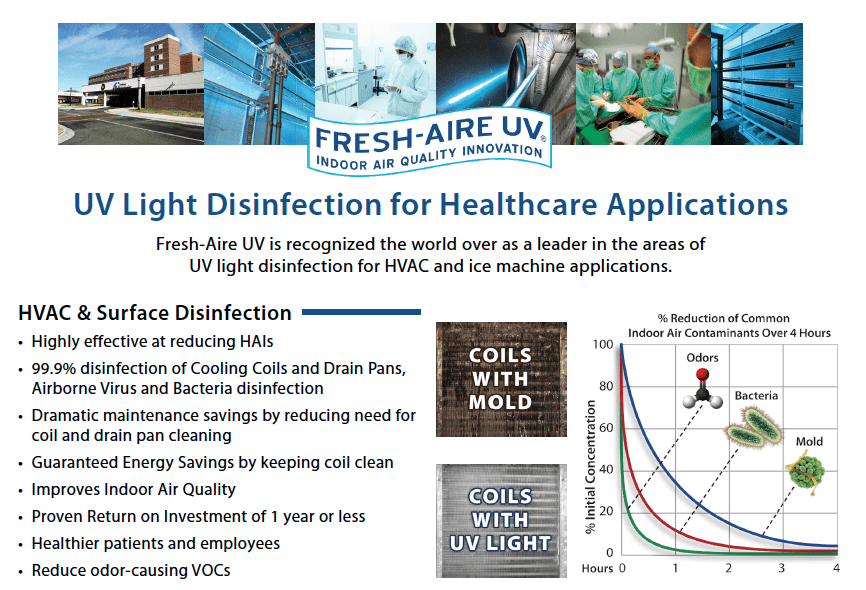 Why Use UV Light Over HVAC Coil ?
Sterilize Airborne Pathogens with UVGI An Ultraviolet Germicidal Irradiation or UVGI system (UV-C lights installed inside a building's air handler and/or ducts) offers a proven and cost-effective method of sterilizing airborne pathogens. UVGI systems can also often pay for themselves by improving air system efficiency and reducing the costs of maintenance. They also generally improve indoor air quality for building occupants.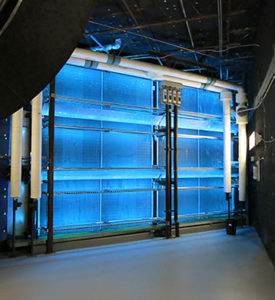 UV Germicidal Lamps Metro Atlanta
UV-C Germicidal Applications The germicidal properties of UV-C light have been known for over a century. UVGI has been used for photo-therapy, in the food industry, and in water purification. In recent years there has been a tremendous growth in the number of UV-C lights installed in HVAC systems of all sizes as a means of mold disinfection and to provide healthier indoor air quality for occupants. In the past UV light has been shown to be effective against influenza strains (including 'bird' flu and H1N1 'swine' flu) as well as SARS, legionella, TB, pneumonia, German measles, and many other airborne
infectious diseases. ASHRAE now recommends the use of UV-C lights within HVAC systems as a supplemental technology to reduce airborne infectious diseases. A single pass through the air system can sterilize a substantial fraction of airborne contaminants and a typical air handler will change the air four to five time an hour significantly reducing the risk of airborne microbial infection
Our estimates are free and you'll be happy you contacted us!