Commercial HVAC Air Purification Systems
Eliminate Sick Building syndrome risks by reducing odors, air pollutants, VOCs (chemical odors),smoke, mold, bacteria and viruses in Atlanta metro area. Also offering Commercial Duct Cleaning, and HVAC Decontamination Services.
Commercial Buildings HVAC Air Purification Technology
Air Purification In Atlanta, Roswell, Alpharetta, Dunwoody, Sandy Springs, Marietta, Suwanee, Duluth, Decatur, Buckhead, Milton, Johns Creek, Cumming, Decatur GA, And Surrounding Areas
The Light Commercial HVAC-PHI Air Purification System by RGF® is designed to eliminate sick building syndrome risks by reducing odors, air pollutants, VOCs (chemical odors), smoke, mold, bacteria and viruses. The units are easily mounted into air conditioning and heating systems air ducts where most sick building problems start. When the HVAC system is in operation, the Light Commercial PHI-Cell® creates an Advanced Oxidation Process consisting of Hydro-peroxides, super oxide ions and hydroxide ions. All are friendly oxidizers. By friendly oxidizers, we mean oxidizers that revert back to oxygen and hydrogen after the oxidation of the pollutant. These oxidizers and the UV energy kill microbes in the HVAC unit as well as throughout the room at the source of contamination. At Atlanta Air Experts, we work with you and your budget to provide you safe, effective products that are eco-friendly and effective.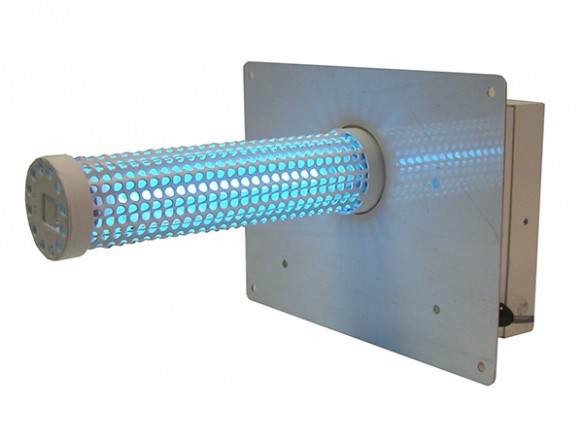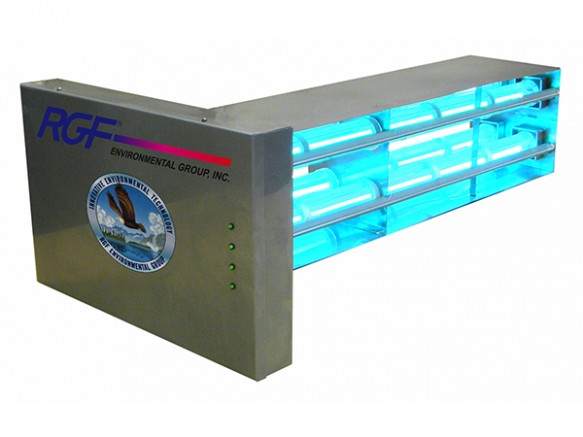 Commercial and Industrial HVAC Air Purification Systems
Reduces surface and airborne bacteria, mold, odors, viruses and VOCs
The CML Commercial PHI Unit by RGF® is designed for large commercial and industrial buildings and is effective at eliminating Sick Building Syndrome (SBS) and Dirty Sock Syndrome (DSS) risks.
The modular design of the CML's will allow greater versatility in regards to CFM's required. The Commercial 20 series utilizes up to four (4) 14" PHI-Cells for a maximum 100 ton HVAC system. The Commercial 35 series is designed to use a combination of four (4) different 35" PHI-Cells. The possible range of coverage with this series includes a total of ten (10) combinations ranging between 65 to 250 ton HVAC systems with one single housing unit.
Occupants in buildings with an HVAC unit capacity exceeding 25 tons will benefit from breathing clean, fresh air, with sanitized duct systems and conditioned spaces.
RGF REME HALO – Air Purification System Atlanta metro
RGF manufactures over 500 environmental products and has a 35+ year history of providing the world with the safest air, water and food without the use of chemicals. RGF is an ISO 9001:2015 certified research and innovation company, holding numerous patents for wastewater treatment systems, air purifying devices, and food sanitation systems. Situated in the heart of the Port of Palm Beach Enterprise Zone, RGF Headquarters span 9 acres, with 130,000 square feet of manufacturing, warehouse and office facilities. RGF has recently upgraded their facilities, creating an increased vertical approach to manufacturing, further allowing the company to provide the highest quality and best engineered products on the market.
The award winning REME HALO® in-duct air purifier reduces odors and air pollutants by purifying every cubic inch of air that your central air conditioning system reaches. It is effective against all three categories of indoor air pollutants: Particulates, Microbial and Gases. You can now reduce common allergy triggers from particulates such as pollen, mold spores, dander and dust. Thoroughly tested to reduce airborne and surface bacteria & viruses, such as MRSA, e-coli, and Norwalk, to name a few. And, say goodbye to odors from cooking, pets, dirty socks, diaper pails, and musty rooms. The REME HALO® is like bringing fresh outdoor air inside without ever having to open your windows.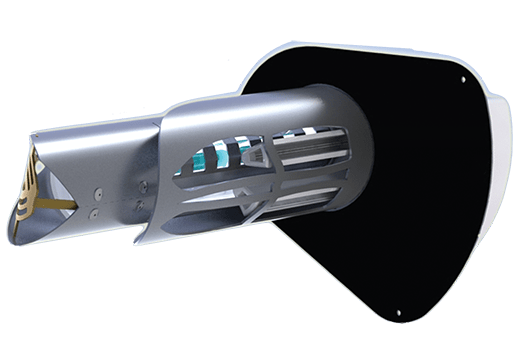 Looking to disinfect your businesss? Atlanta Air Experts also offers office disinfection services. Contact us today for a free estimate on our disinfection services!
Our estimates are free and you'll be happy you contacted us!