Atlanta's Trusted Air Experts
Air Duct and HVAC Systems Cleaning Specialists
Improve Your Indoor Air Quality!
FULLY CERTIFIED, INSURED AND LICENSED
FULLY CERTIFIED, INSURED AND LICENSED
Air Duct Cleaning, Vent Cleaning, AC Duct Cleaning, HVAC Duct Cleaning, Mold Testing and Inspection, Air Quality Test, Disinfection, Air Purification Systems
Atlanta, Roswell, Alpharetta, Dunwoody, Sandy Springs, Marietta, Suwanee, Duluth, Buckhead, Milton, Johns Creek, Cumming, Decatur GA, and Surrounding Areas
MOLD TREATMENT & SANITATION
Your Professional Indoor Air Quality company in the Atlanta metro.
Atlanta Air Experts is a certified, insured air duct and HVAC cleaning firm for Residential, Medical Centers, Commercial Buildings, Industrial Plants and many more! We specialize in Indoor Air Quality (IAQ), cleaning of ventilation systems and air duct cleaning, using the latest technology. Our team uses powerful gas vacuums and special HEPA negative air machines to clean air ducts and ventilation systems around the Atlanta metro area. We also provide Indoor Air Quality assessment and are able to test Mold, Allergens, Odors, VOCs and other air quality issues at our lab. Our air quality specialists offer air purification and filtration systems to improve your air quality.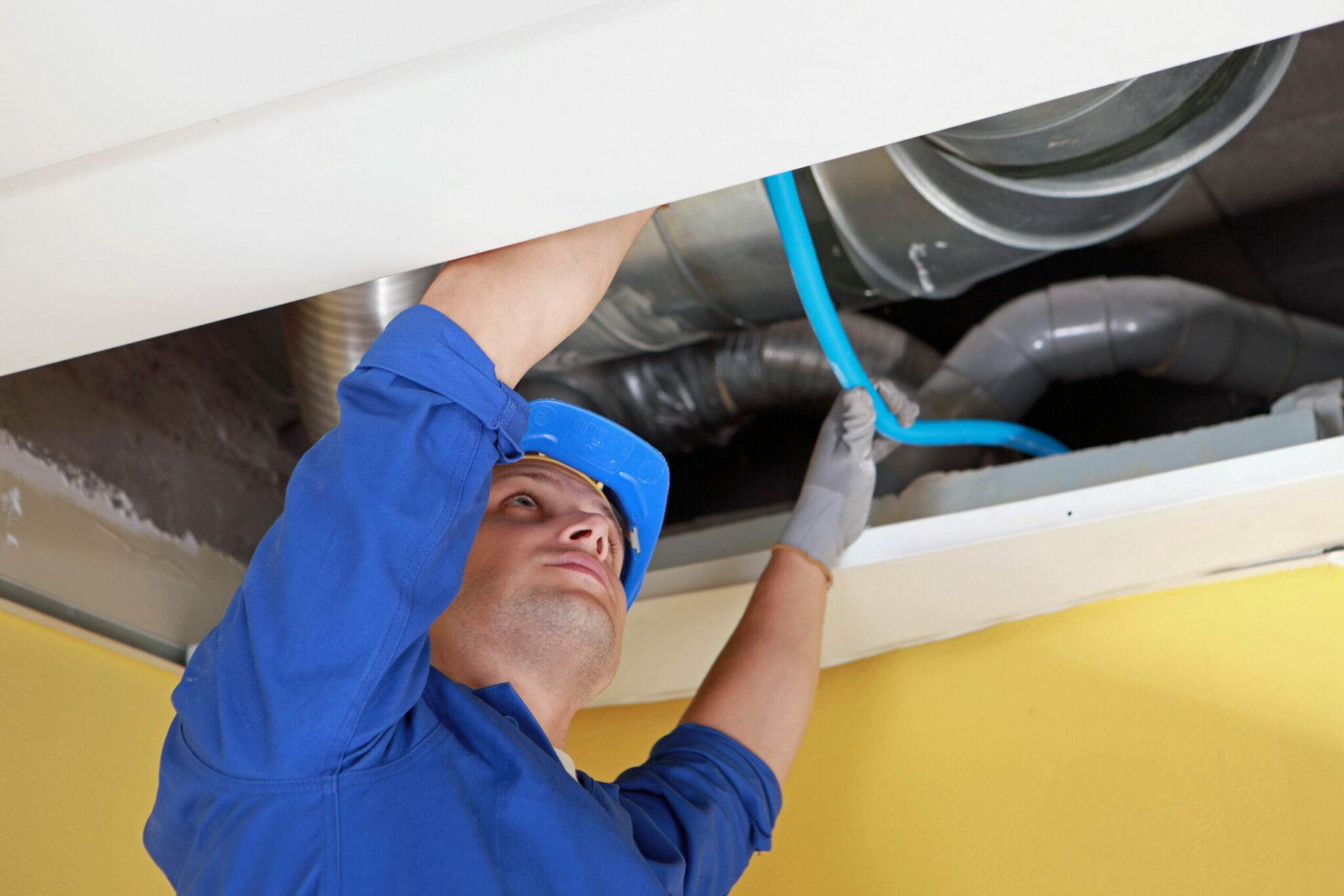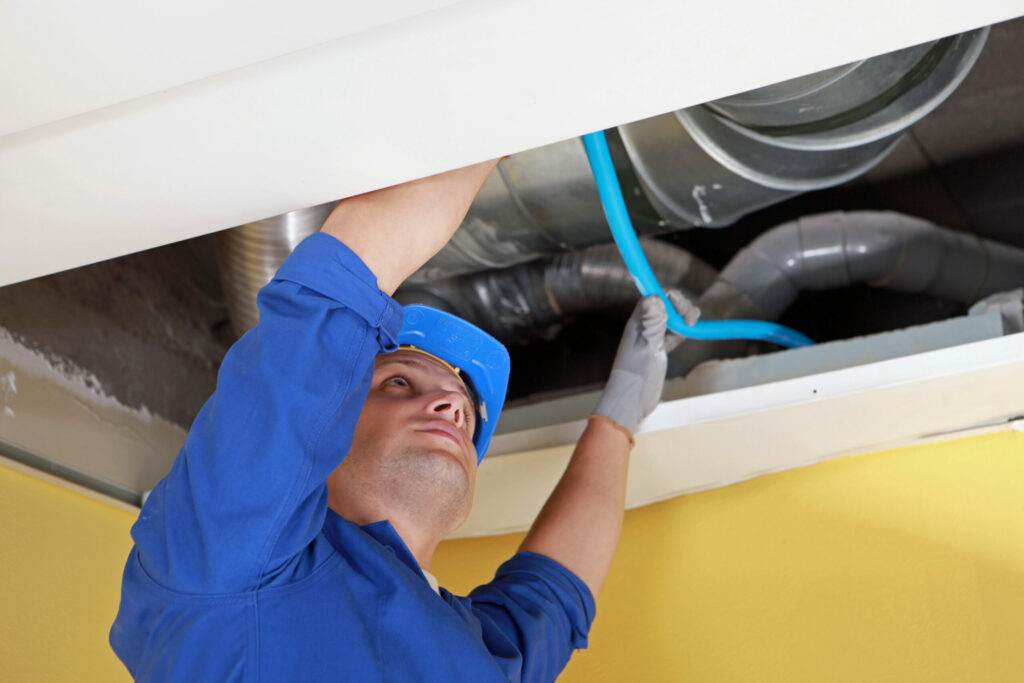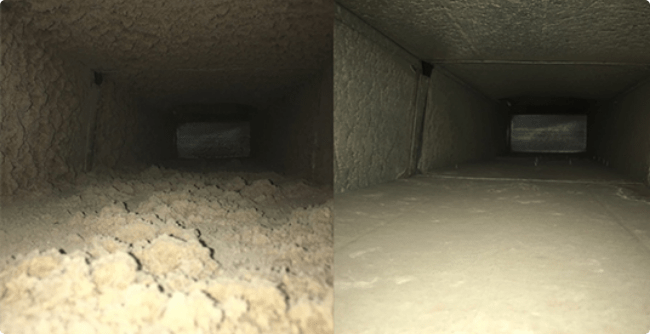 A newly cleaned HVAC system will run more efficiently than a dirty one, resulting in lower utility bills, and a cleaner, less dusty home. More importantly, clean air ducts can have a significant positive impact on your family's health, as dirty duct systems are a major source of indoor air pollution. Airborne contaminants are pulled into the ducts every time the heating and cooling system runs. Over time, these contaminants build up inside the ductwork, creating an ideal breeding ground for mold, bacteria, fungi and other microbes. Particles drawn into the air ducts also pass through fiberglass filters and infiltrate into HVAC equipment, undermining the performance and energy efficiency of these systems.
FULLY CERTIFIED, INSURED AND LICENSED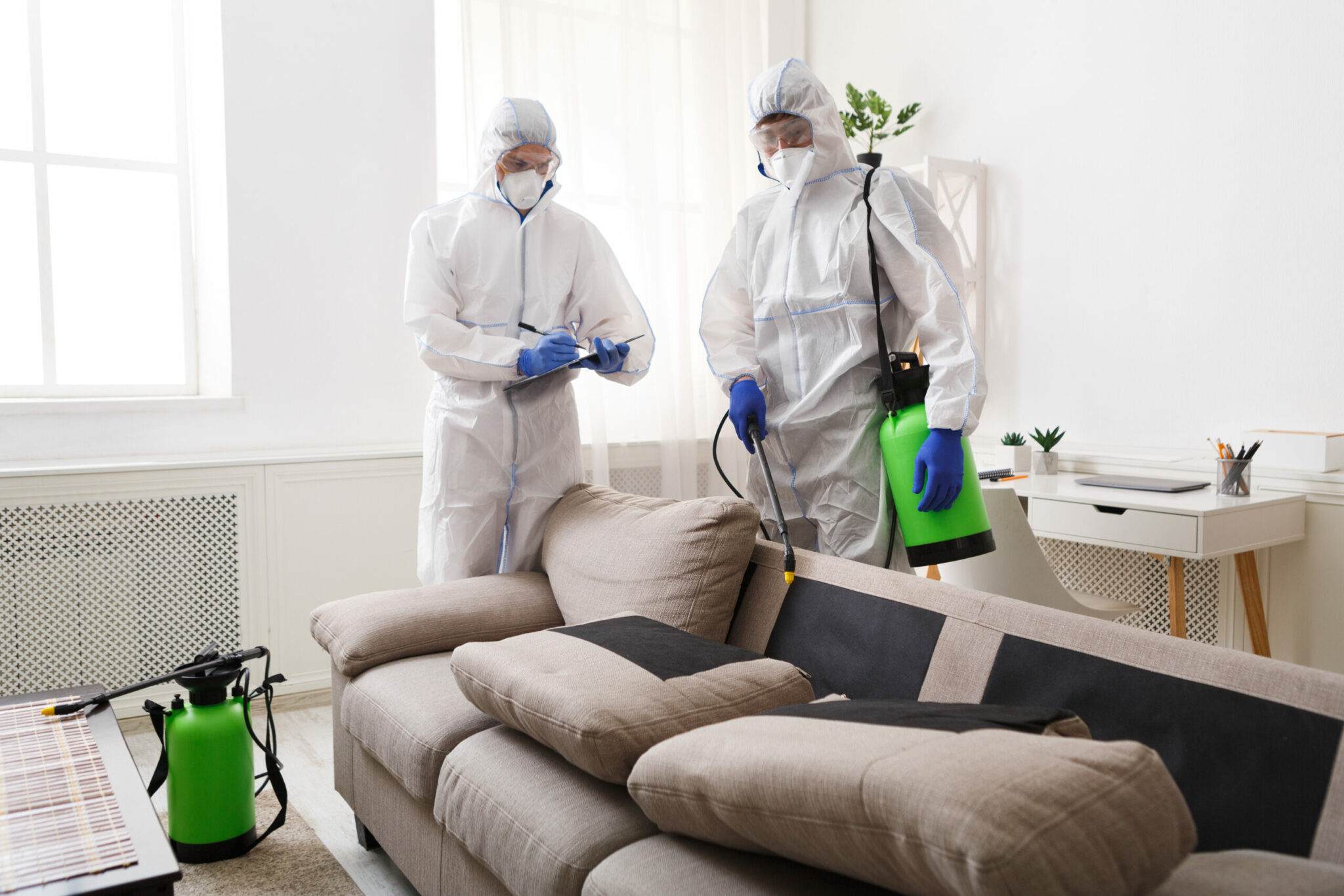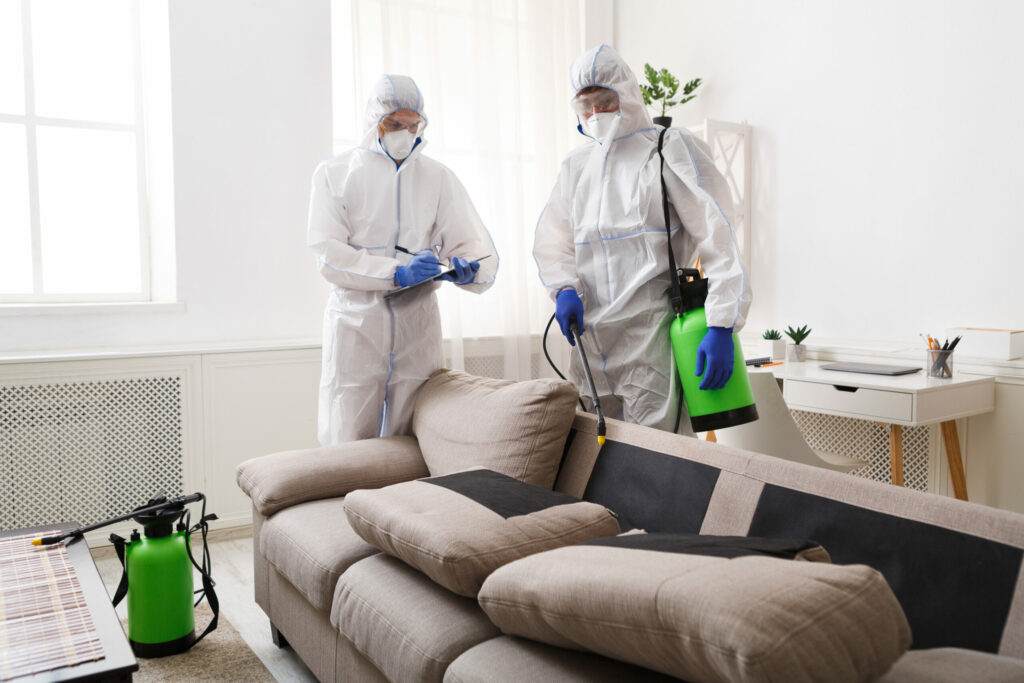 Atlanta Air Experts has the tools and experience required to effectively and safely handle home and commercial disinfection for the coronavirus.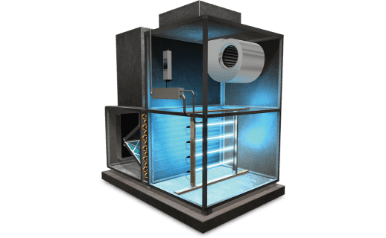 Ultraviolet Germicidal Irradiation is an effective tool in reducing the transmission of airborne bacterial and viral infections.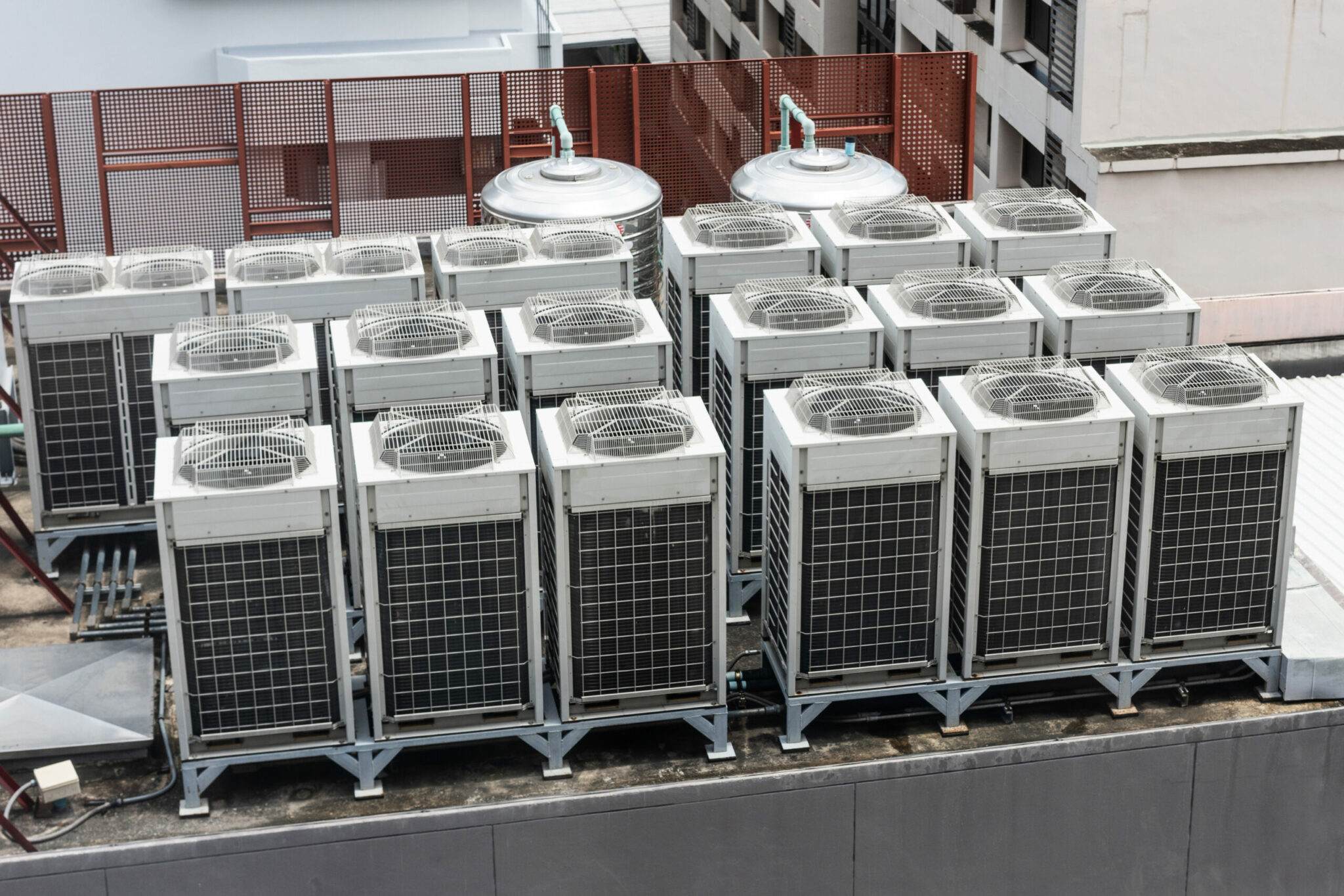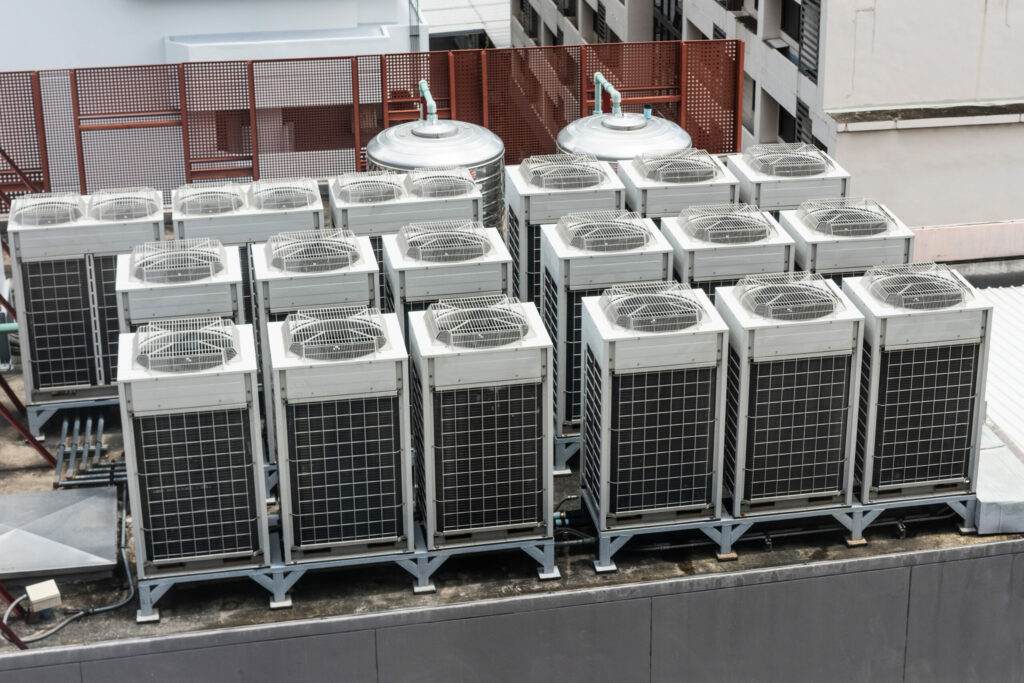 HVAC air purification systems for businesses and homes can reduce your risk of Sick Building syndrome.
Jeremy Lefkovits
★★★★★
Florian Soto
★★★★★
Michael Hartman
★★★★★
Angel S. team came out today, just a couple hours ago. All 3 were friendly and worked the entire time they came out! We were quoted about 1.5 hours for the job; it took 2.5. This did not impact the price. They all did an excellent job making sure all surfaces were cleaned and sanitized (deep clean package). We bought the house a year ago and the maintenance that we have done (chimney and septic tank) have shown us that the previous owner(s) neglected on maintenance, so we figured it would need a good run over. They stayed until it was clean, so we're grateful and have absolutely no problem giving them a thumbs up for future jobs and referrals (the house was cleaner when they left, not just the vents). For the owner of AAE, Angel S and his team earned their Christmas bonus! Professional, worked fast, and did a great job – plus, they didn't have a problem with me hanging over their shoulders the whole time!
Todd Lassiter
★★★★★
Angelique Hurt
★★★★★
Jessica Metz
★★★★★
Richard LaSalle
★★★★★
I made a good choice selecting this business. Very professional from start to finish. They were a pleasure to work with.
June
★★★★★
Highly recommended this business
Rodi Bijeaux
★★★★★
Hilary Smith
★★★★★
Very professional, good quality, knowledgeable. I used this company's general cleaning air duct service for a three-story 1 HVAC home and was very impressed with the results. I was able to schedule several days in advance, was provided email and phone call appointment notifications, and the technicians arrived on time and were polite and answered any questions I had. They vacuumed the areas around the vents after they were done with the duct cleaning. They did a phenomenal job and it took about an hour.
Tabish Javed
★★★★★
Carol Head
★★★★★
The team arrived on a timely basis. They were respectful and professional. The work was done with the least disruption possible. Feedback on the condition of our duct work and HVAC system was given. We feel that we are assuring the excellent function of our HVAC. Thanks to the team.
Kathy Child
★★★★★
All I can say is this company is awesome! Every employee that I met was not only professional but friendly and made you feel at ease knowing they were going to take care of you. They always stayed in contact throughout the whole cleaning process. They will make sure that your house air quality is 100%! I really enjoyed my experience with them, and would use them again in a heartbeat!
Sam August
★★★★★
John and his team were amazing today! Very professional. He took the time to explain and show everything we needed to know about our unit and ducts. Would definitely recommend! Also, amazing prices for quality work!
ruth mc
★★★★★
I really like Atlanta Air Experts. They come in with a great attitude. They explain everything of what they are doing. Very professional. Answered all my questions and made recommendations as what i needed. Didn't try to push anything off on me. I liked that. I would definitely use them again 👍
Josephine Mauro
★★★★★
Kass Cook
★★★★★
They arrived on time, were thorough in cleaning very dirty vents and returns, took time to answer our questions, cleaned up after themselves in every room, and were vertical professional and friendly. I will definitely use this company again!
Reginald Robbins
★★★★★
Michael Martin
★★★★★
Team led by Angel were professional and did a great job! HVAC system is 100% better.
Benjamin Tollison
★★★★★
Cleaned ducts and furnace.
Roscoe John
★★★★★
Brenda Solomon
★★★★★
The team cared for my home as if they lived here. I will use them again.
Vince Caminiti
★★★★★
The team was on time, extremely courteous and or expeditious in their handling of the maintenance call. I've been using them for about seven years.Very pleased!
Beres Marrast
★★★★★
Chris was great! Straightforward explanation of work and professional services.
Mary Smith
★★★★★
Jessica Metcalf
★★★★★
Absolutely amazing experience. Catherine in the office is a lifesaver. She went above and beyond when our AC went out and the broken part was not easily available. You could tell she was genuine and sincere and she wasn't pushing for our business but really DID care about our situation on a personal level. When you're dealing with big home repairs, and your little warm from lack of AC, tensions can run high. Catherine and the professionalism of the AC experts was incredibly refreshing – no pun intended 🙂
Johnny Storm
★★★★★
Ethan Patrick
★★★★★
Jeremy did a great job for us. Was early to the appointment. Very professional and friendly in demeanor and even threw in a free thermostat install. Great company with friendly, knowledgeable staff!
Diana Bowers
★★★★★
Very thorough, courteous, knowledgeable, and professional. I recommend Atlanta Air Experts!
Body Unlimited
★★★★★
angelo brown
★★★★★
The guys was nice and very professional!
kris krishnan
★★★★★
Steve Fleming
★★★★☆
The team was professional, friendly and accommodating. Be advised that as part of the process they put your thermostat on AC and the fan switched to "ON" just so you don't find out much later that they forgot to reset it!
Brian Nagel
★★★★☆
Very good experience with this team.
Patrick B Fisher
★★★★★
Raj Kiran
★★★★★
Sharon Moore
★★★★☆
witch hazel
★★★★★
Jeff Feldschneider
★★★★☆
We had initially had quite a few issues with Atlanta Air, but it was quickly rectified and escalated. The response time on the initial misdiagnosis was handled swiftly, and Jeremy (the team lead) was brought into a not ideal situation. He was professional, calm, and quite direct with us and his team, and as a result, we will be sure to pass along Atlanta Air Experts to our neighbors and fans. He had a sense of genuine empathy, which went a long way. Mohammed was courteous and apologetic as well.
Logan Steele
★★★★★
We had our air ducts cleaned and were very satisfied with the level of service and professionalism provided.
Eli C. Mata (Chris)
★★★★☆
There are many ways to sell a deal. If the staff weren't so personable I would if been offended by his tact .Show the benefits explain the value .
phanindra palepu
★★★★☆
Melissa Furbish
★★★★★
Monika Arora
★★★★★
We had Atlanta Air Experts come in this morning to clean out our air ducts. What a fabulous thorough team! Jeremy Tyreek and Carlos were all punctual, kind, helpful and honest. They found mold in our air ducts (yuck!!) And were able to help us find a solution that worked for us. They took their time to explain everything to us, answer our questions and make sure we had what we needed. I will definitely be using them again to service our home!!
Rena Stewart
★★★★★
I will continue to use this company for my Heating and Air needs. They were extremely professional and did a great job.
Paula Brathwaite
★★★★★
Javier Silva
★★★★☆
Gilda Shemtoob
★★★★★
C Shyrock
★★★★★
Linda Harvey
★★★★★
They sent a professional team of 3 to clean our air ducts and dryer vent. They worked hard and quickly. They were polite, thorough, and gave great advice. I plan to use them again in the future!
Ben Young
★★★★★
Gustav Kinas
★★★★★
I bought their services via Groupon. I wasn't on-site for the cleaning, but my roommate was. He said they (team of 3) were very efficient, courteous and did a great job. They did leave a little pile of trash next to one of my vents, but no biggie. It was nice to see that they managed to remove it from my vent!Would use them again if/when I need them.
Shelby Harris
★★★★★
Great job done by the guys and they were very professional too!
Uju Oraka
★★★★★
The team came and was able to give me some great advice on how to help my daughter with her asthma. Greatly appreciated.
Pete Bauch
★★★★★
Great work, reasonable pricing, fast response. What else could you ask for?
ricky smith
★★★★★
The guys from Atlanta air was very punctual and professional. Daniel was very knowledgeable completed their work in a timely manner and explained what was done and made good recommendations. I was very satisfied and will definitely be using Atlanta Air Experts in the future.
Julie Hansen
★★★★★
Guys arrived promptly, were polite and friendly. Did a really professional job and took care whilst doing the job as I had so many cats running around. Amazing job done, did a couple of extra jobs which we are so happy we did. Could not have asked for a better company. If you want a job done really well please call them.
R B
★★★★★
Very professional and knowledgeable. Did an excellent job cleaning the ducts and vents in my home.
Dee Dee
★★★★★
They were fast and efficient. They inform me about a problem that I didn't know existed and they were able to repair on the same day very I am thankful for the service and would always recommend them for your needs.
N M
★★★★★
Marcia Silverberg
★★★★☆
GRACE ogbomo
★★★★★
Timely, professional and was able to come out earlier than originally scheduled. Very happy with the service.
Angela Helton
★★★★★
Atlanta Air Experts were contacted as a result of Zerorez unpreparedness for an appointment I scheduled nearly 2 weeks in advanced (without speaking w/anyone) and anticipated only to be met with excuses as to why I wasn't able to receive the services I scheduled. Highly disappointed, I reached out to the first air duct cleaning company I googled–Atlanta Air Experts and THEY CAME PREPARED! All I want to say is I believe things really do happen for a reason and this company's EXPERT team of PROFESSIONALS left all of my fustrations behind. These guys came in ready to work and work collaboratily with each other while another professional handled all of my questions and curiosities (I've never had duct cleaning services in the 18 year I've been in my home) and they all offered additional (helpful) information than I bargained for. Let me not forget to mention, Catherine, who returned my call from a half completed online application (user error)–luckily I recorded my cell phone before I gave up!Catherine was able to book a same day appointment due to a cancellation and ran down a list of qualifications, certifications and discounts this company offered and that was enough to book me…BUT, NOT SO QUICK!!! I had one more question for Catherine…Do you all have enough equipment to reach my basement??? Well, I guess you can guess the answer. Atlanta Air Experts provided quality and detailed services I can hardly explain (but I can now). My name is Angela Helton and I am a lifetime Atlanta Air Experts customer, they treated me better than right, they took care of my home, allergies, and I will refer, write reviews and continue to be a customer. Don't let the layout and appearance of the materials in the truck thwart your opinion, I'm glad I didn't. Thank you Atlanta Air Experts, your ENTIRE team did a MAGNIFICENT job!
Khalfani Lawson
★★★★★
They did such a great job! I can breathe so much easier now. Amazing service at an amazing price!
ADx Foundation Inc.
★★★★★
I have been using Atlanta Air for 3 years now. They are experts and very professional and do an excellent work! They are friendly and will work you through what they are doing, when done and recommendations. Thank you team and supervisor Jeremy! Will recommend! Satisfaction 100%
Charlene Mitchell
★★★★★
Tyreik was great at explaining everything as well as other processes happening throughout my system. Carlos was thorough and detailed with work. Used Groupon, will use again
Anatoly Shilman
★★★★★
ScratchIt Queen
★★★★★
Alberta Sharper
★★★★★
San Matthews
★★★★★
I would HIGHLY recommend Atlanta Air Experts. Very knowledgeable and professional staff, reasonable prices. The technicians took time to explain everything they were doing and answer my questions. I am 100% satisfied. Thank you Atlanta Air Experts!
Bin Blackwood
★★★★★
Brynna Quarles
★★★★★
Irwin Rubenstein
★★★★★
Anahit Najarian
★★★★★
Michelle Frost
★★★★★
Joseph and his crew were exceptional! Very professional and would highly recommend this service to anyone.
Emily Connell
★★★★★
Blake W
★★★★★
Had ducts cleaned at a rental and there was some question by tenant about thoroughness. AAE was quick to send someone back out and to reinspect and correct any issue. Great customer service.
Dana Pettaway
★★★★★
Will Kirk
★★★★★
R W
★★★★★
Donna White
★★★★★
This company is honest, very professional and hard working!
C Moore
★★★★☆
Professional attendants reviewed and cleaned every vent and return in our home and removed all the dust and debris. And don't forget the laundry vent! It does cost more but is completely worth it. They took pictures of before and after. Excellent work 👍👌
LaDarius Agee
★★★★★
The team is very knowledgeable and provides great customer service.
John Kirby
★★★★☆
Kadillac Jones
★★★★★
Had a great experience and everything was done in a timely manner. The crew was very nice.
Joey Wilson
★★★★★
Anita Wilson
★★★★★
Technicians were on time. Jerry and his team explained the work they were scheduled to do. They cleaned all the vents and returns. They also gave recommendations to be done of a few hazards found in the heat and cooling system that needs to be worked on . Excellent work done. I am a very satisfied customer.
Cary Jones
★★★★☆
Todd Turner
★★★★★
The Atlanta Air Experts came out to our recently purchased a 23-year-old home where they quickly cleaned all of our air ducks and over 50 registers in less than three hours. They then came back about a week later and professionally installed three HVAC units that included two gas furnaces and one heat pump as well as a dehumidifying and UV light system. That included two gas furnaces and one heat pump as well as a dehumidifying and UV light system. They also conducted some mold mitigation in our basement. also conducted some mold mitigation in our basement. There are crews are extremely professional, hard workers, and extremely knowledgeable. We were very satisfied with all of their services.
Raj W
★★★★★
Nice work
Camp Boyd
★★★★★
Mike Jones
★★★★★
Matthew Green
★★★★★
Victor Silva
★★★★★
Jeffrey Bell
★★★★★
I was very pleased with the service. Prompt, courteous and professional.
We use an EPA registered fog agent that kills all traces of germs and bacteria, mold and mildew spores that may still be lurking deep inside your system. Now the air in your home is fresh, clean and pure – the way it should be!