Do you live in a house that is prone to dampness? There can be quite a few consequences of living in a house that is prone to moisture accumulation. But the most dangerous of it would be the growth of molds and mildews at home. If you want to get rid of these creatures, you must hire a mold treatment service. We, at Atlanta Air Experts, can be the right solution for you. We are an established and reliable company which has been in this field for a long time. We can provide you with a wide range of services, right from HVAC duct cleaning, dryer vent cleaning, and disinfection services to even air quality testing, air purification services, and mold treatment and remediation services. We are known for our highly smart, qualified, and well-trained professionals to help you with these services along with our state-of-the-art technology which enables us to provide you with a clean and healthy atmosphere at home. So, if you are from Fayetteville, Lawrenceville, Brookhaven, Atlanta, Duluth, or Dunwoody, then you can opt for us.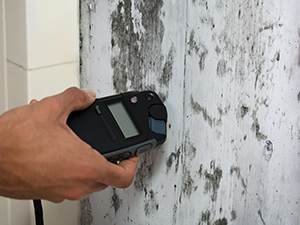 Here, we have put together a few tips that will help you find the right mold treatment service near you. Take a look.
Take recommendations
One of the first and foremost things that you have to keep in mind is taking recommendations and referrals from others. This will help you make a more reliable choice and save you from fraudulent activities. So, ask around in your friends and family for some reliable suggestions.
Online research
You can also conduct your own research online to find a company like this. Just make sure that you go through the client reviews and feedback before taking a decision. This will give you an idea of the sort of reputation they have in the market and the kind of service you can expect from them if you choose to hire them.
So, if you are interested in hiring us, contact us now.