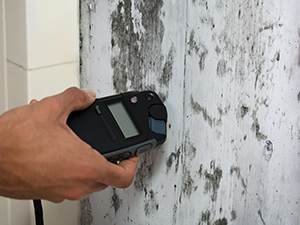 Where should I look for Mold ?
Like so many other airborne germs, mildew and mold can hide in places the eyes cannot see. Hidden mold causes problems that go unnoticed for months or even years, causing damage to the inner structure of a home or building. The most obvious places to look are in clear view, and leaves no doubt that mold is a present threat. However, there are other places within a structure that mold successfully hides, never to be found.
Where to look:
Inside ceilings and walls
Most people fail to link the presence of mold buildup with water leaks, stains or cracks in a wall or ceiling, even though unknown signs are present. A home with a history of plumbing problems is an ideal place for mold to start growing. Areas such as underneath the kitchen sink, and inside bathroom stalls are the most common places to look. Nevertheless, most places like inside the walls are often overlooked, allowing mold to go unnoticed and untreated.
Wet areas
Areas that are constantly wet might not show any signs of mold. This is just a smoke screen for mold to grow undetected. Look for tiny dark spots in these wet areas, as well as any signs of warping, bulging, or discoloration. Peeling paint is another sign that should not be overlooked or dismissed. HVAC and Air duct can hide mold and will need to be cleaned and treated.
Follow the nose
Most often, hidden mold is better smelt than seen. When mold is present, it triggers certain chemicals in the body, and causes an allergic reaction. While allergies might tend to be stable in one room, they might act up often in another part of the building. Determine which rooms are affected by mold and do an inspection.
Call the professionals for mold testing and mold removal
Unless you know how to properly and safely remove mold, you should leave this removal process to mold removal specialists in Atlanta metro area. Mold can cause serious health issues, which can affect your quality of life. Mold removal specialists are trained to detect, remove and restore areas where mold has set up and taken root. Get your property tested for mold today, and protect your health and the health of your family.