Do you have HV AC machines at home? Or are you thinking of buying one? Before you invest in HV AC machines, you have to make sure that the air ducts in your house are functioning properly. The efficiency of your external heating and cooling systems will depend on the condition of your air ducts. That is why you should carry out regular air duct cleaning services from time to time. We, at Atlanta Air Experts, can be the right choice for you. We are an established and reliable company which has been in this business for a long time now. We can provide you with a wide range of services, starting from air duct cleaning, dryer vent cleaning, and mold testing and inspection to even air quality purification and testing, and so on. We are known for our high-quality services along with our customer-oriented approach. So, if you are located in areas like Atlanta, Suwanee, Marietta, Cumming, GA, Decatur, or Duluth, GA, then you can opt for us.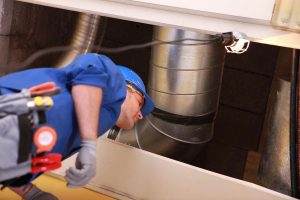 Here, we have put together a few factors to keep in mind while choosing your air duct cleaning services. Take a look.
To begin with, you should make sure that the company or choosing for air duct cleaning has immense experience in this field. They must have provided such services in the past which will give them more knowledge and expertise about handling such services. Experience shows credibility.
In order to trust the company, you have to ensure that the company has a good reputation in the market. You need to make sure that the company you're choosing has received good reviews and ratings from their former clients. This will make you understand if you should trust the company with your needs or not.
So, if you are thinking of hiring us, contact us today.