3 questions to ask about AC duct cleaning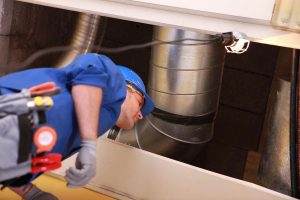 Atlanta Air Experts provides AC duct cleaning in Cumming, GA, Lawrenceville, Atlanta, Suwanee, Brookhaven, Dunwoody, GA.
What is AC duct cleaning, and why is it important?
AC duct cleaning is the process of removing dust, debris, and contaminants from the air ducts in an air conditioning (AC) system. Over time, dirt and allergens can accumulate in the ductwork, which can negatively impact indoor air quality. AC duct cleaning helps improve the efficiency of the AC system, reduces the risk of respiratory issues, and creates a healthier living environment by removing these contaminants.
How often should AC duct cleaning be performed?
The frequency of AC duct cleaning depends on various factors such as the location, usage, and condition of the AC system. Generally, it is recommended to have the ducts professionally cleaned every 3 to 5 years. However, certain situations may require more frequent cleaning, such as if there are pets in the house, if someone in the household has allergies or respiratory issues, or if there has been recent construction or renovation work that generated a lot of dust.
What are the benefits of AC duct cleaning?
AC duct cleaning offers several benefits, including:
Improved indoor air quality: By removing dust, allergens, and contaminants from the ducts, AC duct cleaning helps improve the quality of the air circulated throughout the house. This can reduce respiratory issues and allergy symptoms.
Enhanced energy efficiency: Clean ducts allow for better airflow, which improves the efficiency of the AC system. This can result in lower energy consumption and reduced utility bills.
Extended AC system lifespan: Regular cleaning prevents the buildup of debris that can obstruct the airflow and strain the AC system. By maintaining clean ducts, you can potentially extend the lifespan of your AC system.
Odor reduction: Duct cleaning can help eliminate unpleasant odors caused by mold, mildew, or accumulated debris in the ductwork, leading to a fresher and more pleasant indoor environment.
To know more, please give us a call.