The recommendation for air vent cleaning is every three to five years. But it varies on different factors. Location, climate, and HVAC use affect air duct cleaning frequency schedules.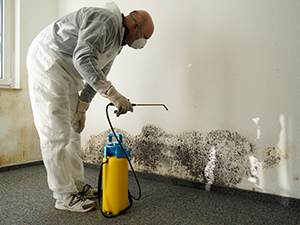 The build-up that forms in your HVAC system can be removed by cleaning your air ducts regularly. This process contributes to good indoor air quality (IAQ). It also guarantees that the airflow in your heating and cooling systems is consistent. This can increase efficiency, leading to more efficient energy consumption and cheaper electricity costs. In some circumstances, routine maintenance isn't enough. It's also likely that you'll require air duct cleaning sooner than three to five years following the last one. The following are some signs that your ducting requires quick attention:
Colds that won't go away, sinus infections, and other respiratory problems may indicate that you need to improve your indoor air quality. Cleanings on a more regular basis may also help with asthma and allergy symptoms.
Blowing air is a favorite pastime of pests and insects. Eliminate any visible development as soon as feasible. However, you must also eliminate the source. Because mold spores are airborne, they can readily migrate through your vents.
During home renovations, massive amounts of dust, dirt, and waste are produced. In uncovered ducts, pollution grows. Plan a duct check after just completing a house improvement. Your HVAC system will be inspected for any accumulation by your professional.
Atlanta Air Experts is here to assist you, and we guarantee prompt, professional, and dependable service. To provide you with the best possible services, we exclusively use cutting-edge technology. By hiring Atlanta Air Experts, you are ensuring the safety and cleanliness of your home or office. Suwanee, Cumming, GA, Atlanta, Duluth, GA, Johns Creek, and Marietta residents can test us out and witness the difference for themselves. Call us now if interested in our services.