If you want to enjoy maximum comfort at home, you must invest in good-quality HVAC machines. And in order to continue to enjoy the benefits that come with an HVAC system, you have to also carry out the proper air duct and vent cleaning services. That is why you must look for a professional company which will help you with such services. We, at Atlanta Air Experts, can be the right solution for you. With our years of experience and a wide range of services, we have become one of the most renowned companies for these kinds of cleaning services. Starting from air duct cleaning, dryer vent cleaning, and HVAC cleaning services to even mold inspection and remediation, to even air quality purification, disinfection services, and so on, we can help you with everything. We are known for our knowledgeable, experienced, and dedicated professionals who can provide you with such services with utmost efficiency. So, if you are located in areas like Atlanta, Cumming, GA, Dunwoody, GA, Suwanee, Johns Creek, or Duluth, GA, then you can opt for us.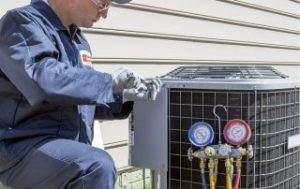 Here, we have put together the benefits of vent cleaning services. Take a look.
One of the crucial reasons why people should carry out vent cleaning services regularly is because of the improved quality of health they will be getting in return. The air coming out of the vent that you breathe in must be completely clean and pure. If there is an accumulation of dirt and debris, then the quality of air is affected leading to several diseases. That is why cleaning the vent will make both the air quality and even your health better.
You must understand that the efficiency of the HVAC systems depends on the air ducts and vents. That is why if you clean the vents, it will make sure that the HVAC systems are functioning better. This will help you to cut down on your repair and replacement expenses for the HVAC machines.
So, if you are interested in getting a vent cleaning service, contact us today.