Are you experiencing a cold and cough? Do you have a runny nose or itching eyes? All these symptoms could just be because of the presence of molds and mildew at home. If you live in a house that is prone to moisture and dampness, then it is quite likely that you will be visited by these little organisms. But these are full of germs and bacteria and are also probably decking the house from within. You have to immediately hire a mold remediation service if you are experiencing this. We, at Atlanta Air Experts, can be the right choice for you. We are an established and reliable company which has been in this field for a long time. We can provide you with a wide range of services, right from HVAC duct cleaning, vent cleaning, and air quality testing services to even disinfection services, air purification services, and mold remediation. We are known for our state-of-the-art technology which enables us to provide you with such a variety of services along with our client-focused approach. So, if you belong to areas such as Decatur, Smyrna, Suwanee, Dunwoody, Duluth, or Lawrenceville, then you can rely on us.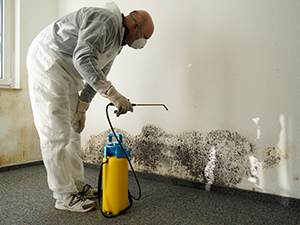 Here, we have put together a few things to check about your mold remediation service before hiring. Take a look.
One of the first and foremost things that you need to check about the company is if they have the right kind of tools and equipment to get rid of the molds in your house. They should have the latest technology and highly advanced equipment to get rid of the molds completely so that you can live a healthy life.
Nothing in this world is free. That is why the company helping you with mold remediation will also charge you a certain amount. You have to make sure that this is within your budget. That is why you should check the price they are charging in advance and see if this is affordable for you or not.
So, after checking, if you are thinking of choosing us, contact us today.