Have you often heard of the term 'sick house'? This doesn't necessarily mean the house is sick; it just means the house has serious air quality problems. Maybe it's in need of a mold remediation service. Atlanta Air Experts being a certified and insured HVAC cleaning company can handle such situations well. Due to our exceptional services over the years, we have become members of the prestigious Better Business Bureau. Dealing with Indoor Air Quality (IAQ) and cleaning of ventilation systems are a few of our specialties. But we perform these thorough jobs only after conducting mold test services and other air quality tests; this also helps us in deciding which restoration solutions to use and how to go about the air purification and filtration services to improve the quality of life within your building. We take immense pride in helping the people of Atlanta, Alpharetta, Decatur, Buford, Fayetteville, and Johns Creek breathe in fresh and pure air.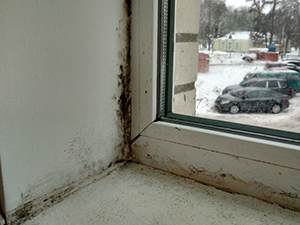 Below we have mentioned the 2 common types of cleaning techniques used in mold remediation. Take a look.
Along with dislodging the material this technique also contains and removes it. When it comes to cleaning the ducts, fan components, dampers, diffusers, and other internal surfaces, using mechanical technology is a wise decision. Since these parts include physical barriers, one should opt for HEPA filtered exhaust along with system negative pressure as it will be easier to collect the debris.
With elements like pressurized air, water systems, and equipment like power brushes and other hand tools the debris is collected and dislodged. This can also be done with the help of a vacuum cleaner with appropriate capture velocity. In this way, with the help of agitation devices, the debris can be removed from the contaminated surfaces.
So, if you are looking for any other mold remediation methods, you can give us a call on (678) 436-8288.