Do you live in a damp and moisture-prone area? Then, you must realize that you might suffer from mold and mildew problems as moisture becomes a solid breeding ground for such organisms. If you begin to sneeze, cough, or get your nose and eyes runny, then it could be because of these molds. Not only that, but these molds could also affect the foundation of the house by slowly destroying it from inside. You should look for a professional company that can help you with mold remediation. We, at Atlanta Air Experts, can be the right choice for you. We are an established and reliable company which can offer you a wide range of services. Right from HVAC services, air duct and vent cleaning to home disinfection, air quality testing, and air purification systems, and even mold testing and remediation, we can provide you with many things. We are known for our highly efficient and knowledgeable staff and our customer-oriented approach. So, if you are based in areas like Atlanta, Brookhaven, Decatur, Lawrenceville, Milton, or Marietta, then you can rely on us.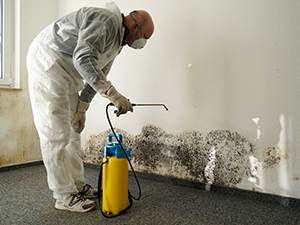 Here, we have put together a few crucial things to check about your mold remediation service. Take a look.
You should make sure that the testing, as well as the removal of these molds, is done thoroughly so that there are no traces left. Otherwise, the problem will persist and your health, as well as the house, will have to bear severe consequences. That is why you must check if the company has the right staff with the right expertise to carry out the remediation process.
The budget also plays a crucial role in such hires. You should try to match the rates of the company with the budget and see if it is feasible for your pockets or not. You must take the quotes in advance and compare them with others too if you want to opt for a cheaper rate.
And if you are thinking of choosing us, then contact us today.