Do you have dampness in your walls? This could not just decay your house from within but it might also lead to the breeding of molds and mildews. Having such organisms grow in your house is not at all healthy. It will not just weaken the foundation of your house but also spread several kinds of diseases and disorders. If you notice itchy eyes, runny nose, or trouble breathing, then it could be because of these molds. That is why you need to hire a professional mold remediation service immediately. We, at Atlanta Air Experts, can be the right choice for you. We are an established and reliable company which has been in this field for a long time. We can provide you with all kinds of services, right from HVAC duct cleaning, disinfection services, air quality testing to even order treatment, mold remediation, and so on. We are known for our state-of-the-art technology as well as our highly responsible, efficient, and well-trained professionals to help you with such services. So, if you're located in areas like Acworth, Atlanta, Lawrenceville, Marietta, Milton, or Roswell, then you can opt for us.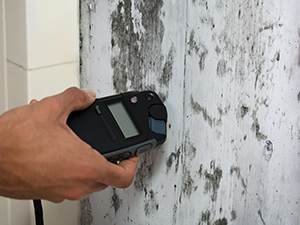 Here, we have put together a few reasons why you should always hire a professional for your mold remediation requirements. Take a look.
One of the first and foremost reasons why you should always hire a professional is because of the expertise that you can get from them. They have proper knowledge and training in this regard which an amateur will lack. That is why you can never get a sound service from amateurs.
You will be saving a lot of money when you choose a professional. With an amateur, you will notice that he or she will make a lot of mistakes and that is why you might have to get the job done again. Instead of paying twice for the same thing, you can save this additional expense by going for the professional right from the beginning.
So, if you're thinking of choosing us, contact us today.