Mold is a major problem amongst homeowners and businesses that don't have their air ducts professionally cleaned and sanitized. If you're experiencing a mold problem in your ductwork then you may notice a strange and musty odor when you turn on your HVAC unit.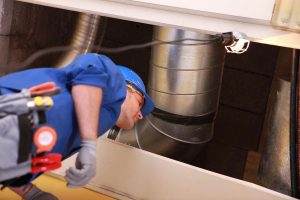 If you have a mold problem, then you need to call a professional for HVAC duct cleaning right away! Here are a few common types of mold found in and around ductwork:
Acremonium – This is a toxic type of mold that looks like a white powdery substance. It often grows in damp and humid environments.
Mucor – Mucor is most commonly found in air vents and on AC units. It can be extremely detrimental to health and cause allergy flare-ups and other negative health symptoms.
Chaetomium – Brown in color with a cotton texture, this type of mold can change over time, making it more difficult to distinguish.
Trichoderma – Trichoderma is an extremely common type of mold that's found in ductwork. With a spore-type look, this kind of mold can spread like wildfire.
Stachybotrys – This type of mold is an extremely common household mold that's black in color and spreads easily. This toxic mold needs to be removed from ductwork ASAP.
Finding reliable HVAC duct cleaning in Atlanta shouldn't be a hassle! At Atlanta Air Experts we specialize in providing clean and safe indoor air quality to homes and businesses throughout Atlanta, Georgia, and the surrounding areas. With a team of reliable, experienced, and certified technicians, there is no HVAC duct cleaning job too big or too small for us to take on.
Using state-of-the-art technology and effective duct cleaning methods, we aim to rid your ductwork of mold, dirt, dust, and other debris that can get caught in your air ducts. We get in and get out with minimal interruption to your home/business, so you can enjoy fresh air ASAP! Contact us today for more details on HVAC duct cleaning in Atlanta, GA.