The process of getting rid of dust and other contaminants from the ductwork is known as duct cleaning. This includes the registers and diffusers in each room, as well as the air ducts for supply and return. Duct cleaning whisks away all residue and flotsam and jetsam, keeping it from re-flowing all through the home. Your HVAC system's lifespan will be extended by performing routine maintenance. It will ensure that everything runs smoothly and avoid costly repairs in the future. 
Let us look at the benefits of getting professional duct cleaning: 
Makes It Easier for Everyone to Breathe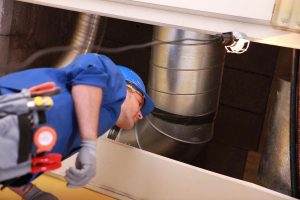 Even if no one in your family has persistent allergies or respiratory issues, clean air makes it easier for everyone to breathe. Sneezing, coughing, and congestion in the sinuses and bronchi can occur even in the healthiest individuals when pollutants and dust enter the lungs. Cleaning the air ducts improves well-being and makes the environment more comfortable. 
Eliminating Odors  
Dirty ducts can build up odorous molecules that spread foul-smelling air throughout the house. A thorough cleaning of the ductwork gets rid of molecules that cause odors, making the house smell better. 
Improves Efficiency of Air Flow  
Dust and grime that have accumulated heavily in ductwork and registers can impede the flow of air from the furnace and air conditioner. Because of this, your HVAC system will have to work harder to heat or cool your home, which will lower its efficiency.  
At Atlanta Air Experts, our administration professional will review the dryer vent. When the cleaning hardware has ventured to every part of the length of the vent an adequate number of times to completely clean the vent, we'll clear out the association piece, reattach your dryer and reevaluate the vent while your dryer is working. Contact us at (678) 436-8288 if you reside around Cumming, GA, Atlanta, Buckhead, Suwanee, Marietta, and Sandy Springs areas.