You could think about having your air duct cleaning because it seems obvious that they would grow dirty over time and should be cleaned regularly. The EPA recommends that air ducts be cleaned just as needed, rather than regularly. However, if you have a fuel-burning furnace, stove, or fireplace, the EPA recommends that you turn it off, you have it inspected and maintained before each heating season to avoid carbon monoxide poisoning. If you do elect to have your air ducts cleaned, exercise the same caution you would when evaluating a service provider's skill and reliability. Inside hard surface (e.g., sheet metal) ducts or on other components of your heating and cooling system, there is significant visible mold growth. When it comes to mold detection in heating and cooling systems, there are a few key aspects to remember: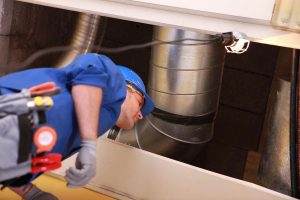 Many parts of your heating and cooling system may not be visible, so ask the service provider to demonstrate to you any mold they claim to have found.
If your insulated air ducts become moist or moldy, the insulation cannot be efficiently cleaned and must be removed and replaced.
If the circumstances that caused the mold to grow in the first place are not addressed, it will return. Rats and other vermin infest conduits (rodents or insects)
When excessive levels of dust and debris are clogging ducts, and/or particles are being released into the home through supply registers.
Atlanta Air Experts is here to assist you, and we guarantee prompt, professional, and dependable service. To provide you with the best possible services, we exclusively use cutting-edge technology. By hiring Atlanta Air Experts, you are ensuring the safety and cleanliness of your home or office. Give us a go and see the difference for yourself if you are located around areas like Suwanee, Decatur, Lawrenceville, Cumming, GA, Marietta, and Buckhead. Call us at (678) 436-8288 for any help or services.