Duct Cleaning in Dunwoody, Atlanta, Lawrenceville, Marietta, Cumming and Nearby Cities
4 ways in which duct cleaning can help you save money
Duct cleaning can provide several benefits that may help you save money in the long run. Atlanta Air Experts provides duct cleaning services in Dunwoody, GA, Atlanta, Lawrenceville, Marietta, Cumming, GA, Suwanee and other regions.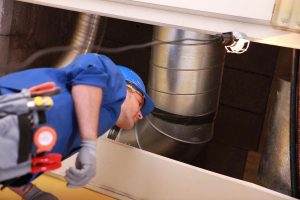 Here are four ways in which duct cleaning can achieve this: 
Improved HVAC Efficiency: Over time, dust, debris, and allergens can accumulate in your heating, ventilation, and air conditioning (HVAC) system's ductwork. This buildup restricts airflow and forces your HVAC system to work harder to maintain the desired temperature. By cleaning the ducts, you can ensure better airflow, reducing the strain on your HVAC system and improving its overall efficiency. An efficient HVAC system consumes less energy, resulting in lower utility bills.

 

Extended HVAC Lifespan: When your HVAC system is overworked due to clogged ducts, it may experience increased wear and tear. Regular duct cleaning can help prevent premature breakdowns and extend the lifespan of your HVAC equipment. Avoiding the cost of frequent repairs or premature system replacement can save you a significant amount of money over time.

 

Lower Medical Expenses: Ducts contaminated with allergens and pollutants can negatively affect indoor air quality, leading to respiratory issues and allergies for occupants. By cleaning the ducts and removing these harmful particles, you can create a healthier living environment. Improved indoor air quality may result in reduced medical expenses related to respiratory conditions, allergies, and other health problems caused by poor air quality.

 

Reduced Cleaning Costs: Dirty ductwork can release dust and particles into your living spaces, leading to more frequent cleaning needs for your furniture, floors, and surfaces. Regular duct cleaning can significantly decrease the amount of dust and debris circulating throughout your home, reducing the frequency and intensity of cleaning required. This not only saves you time but also cuts down on cleaning expenses, such as purchasing cleaning supplies and hiring professional cleaners.

 
It's essential to note that the benefits of duct cleaning may vary depending on your specific situation. If you're considering duct cleaning, it's best to consult with a professional HVAC technician to assess your duct system's condition and determine the most appropriate course of action. Please call us without any hesitation.