Do you have HVAC machines? Nowadays, the weather has become so unpredictable that we experience extreme temperatures during summers as well as winters. That is why you need to make sure that you have external heating and cooling systems to balance it out for you. Otherwise, maintaining a comfortable and soothing atmosphere can be difficult. But what you need to do in order to make the HVAC  machines function better is to take care of your air ducts. You must hire an air duct cleaning service from time to time so that these areas are properly cleaned and can provide you with a clean supply of air through the HVAC  systems. We, at Atlanta Air Experts, can be the right solution for you. We are one of the most experienced and reliable companies which can provide you with a wide range of services. Starting from air duct cleaning and dryer vent cleaning to even disinfection services, mold remediation, air purification, and so on, we can help you with everything. We are known for our advanced level technology which allows us to provide you with a number of services along with our great hospitality. So, if you are located in areas like Atlanta, Decatur, Duluth, GA, Suwanee, Cumming, GA, or Brookhaven, GA, then you can opt for us.
Here, we have put together a few benefits of getting an air duct cleaning service from time to time. Take a look.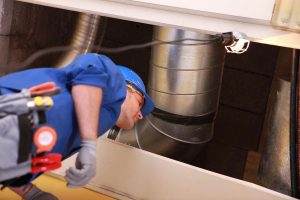 You must understand that the functionality of the HVAC  machines will depend on how clean the air ducts are. Cleaning the air ducts from time to time and eliminating all kinds of allergens and pollutants will make your heating and cooling devices function better and more efficiently. Their longevity will increase and thereby cut down on your repair and replacement costs.
You can also get an improved health quality by cleaning the air ducts regularly. If you get rid of the dust and debris along with other allergens from the air ducts, then the air coming out of it will also be much cleaner. Breathing in a clean supply of air will naturally improve the quality of health you have.
So, if you are thinking of hiring us for air duct cleaning, contact us today.