Every family needs to clean their air ducts to improve the quality of the air they breathe. Air ducts will only work properly and endure longer if they are cleaned regularly. Cleaning the air duct regularly will lower your utility expenses and keep your home dust-free. Because the dust particles produced by the duct are airborne, we typically miss them with our naked eyes. These dust particles, however, can be hazardous to human health, causing allergies and rashes. As a result, we should never neglect to clean the duct regularly. They accumulate numerous dust particles while operating the air duct, which might make our surroundings uncomfortable to breathe. The debris that is present in the home is the primary source of indoor air pollution and negligence of duct cleaning.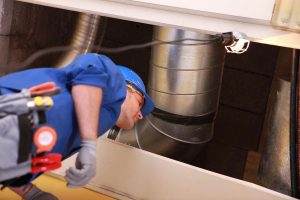 If we fail to clean the air duct regularly,
We put our lives in danger owing to the dirty air.
We will have to spend more on upkeep and repair if we damage the equipment.
Molds will begin to collect and spread, lowering the energy efficiency of the product.
It will allow pets such as mice, cockroaches, crickets, and rats to multiply in large numbers.
Contaminants that have accumulated will block the system, making it impossible for it to function correctly.
Atlanta Air Experts provides you with exceptional, dependable, and high-quality services. Our crew ensures that the region is thoroughly inspected so that no areas are overlooked.
Our services are offered in Atlanta, Cumming, GA, Marietta, Duluth, GA, Lawrenceville, and Johns Creek. After we've studied the system, we'll start cleaning. We also provide free consultations and offer a variety of services, including HVAC cleaning, upgraded filtration systems, duct cleaning, and UV purification systems.
So, knock on our door right now to get the greatest service.