When choosing the best air duct cleaning service, it's important to consider several factors to ensure you make the right choice. Atlanta Air Experts provides air duct cleaning services in Lawrenceville, Marietta, Atlanta, Cumming, GA, Suwanee, Brookhaven, GA.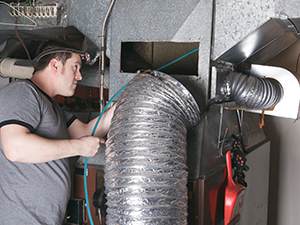 Here are five tips to help you select the best air duct cleaning company: 
Research and credentials: Start by researching different companies and checking their credentials. Look for companies that are licensed, insured, and certified by reputable organizations such as the National Air Duct Cleaners Association (NADCA). These credentials indicate that the company has met certain industry standards and follows best practices.

 
Experience and reputation: Consider the experience and reputation of the air duct cleaning company. Look for companies that have been in business for a significant period and have a track record of providing quality services. Read customer reviews and testimonials to get an idea of their reputation and level of customer satisfaction.

 
Equipment and methods: Inquire about the equipment and methods used by the air duct cleaning company. The company should use professional-grade equipment specifically designed for air duct cleaning. They should also employ effective methods such as source removal, which involves physically removing dirt and debris from the ducts rather than just blowing air through them.

 
Pricing and estimates: Request detailed pricing information and estimates from multiple companies. Be cautious of extremely low prices, as they may indicate subpar service or hidden costs. Look for companies that provide transparent pricing and offer a thorough inspection of your duct system before providing an estimate. This ensures that the estimate is based on your specific needs rather than a generic price.

 
Additional services and guarantees: Inquire about any additional services offered by the company, such as dryer vent cleaning or HVAC system maintenance. Companies that provide comprehensive services can address multiple aspects of your indoor air quality. Additionally, ask about any guarantees or warranties offered by the company to ensure customer satisfaction.

 
By considering these tips, you can make an informed decision and choose the best air duct cleaning service for your needs. Call us without any hesitation.