There are numerous advantages to hiring a professional air duct cleaning company, including expertise, safety, quality assurance, warranty, and improved indoor air quality. When you call a technician to clean your air duct cleaning, the technician will also look over your HVAC system and tell you what needs to be done to make your furnace or air conditioner work better.
Let us look at the importance of hiring professionals for air duct cleaning:
Equipment: Employing a professional helps you save money because there is no need for costly equipment. To clean the air ducts, a lot of high-quality, expensive equipment is required. You will need to spend money on these tools if you want to clean air ducts yourself. In short, doing your air duct cleaning will cost you money, time, and effort.
Skills: A professional has the experience, skills, and understanding of cleaning, as well as what cleaning supplies to use, to guarantee the desired outcome. Your air duct will be cleaned by an expert without causing damage to its structure or the environment. You and your family will breathe clean air from an air duct that has been meticulously cleaned.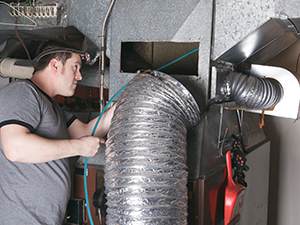 Expertise: Companies that specialize in air duct cleaning have the equipment, knowledge, and training necessary to thoroughly clean your ductwork. They can resolve any performance issues and leave no dirt or debris behind.
Warranty: The work performed by professional air duct cleaning companies is frequently covered by a warranty or guarantee. They will return to fix the issue if you are dissatisfied with the outcomes.
Atlanta Air Experts is a confirmed, protected air channel and HVAC cleaning firm for Residential, Medical Centers, Commercial Buildings, Industrial Plants and more. We represent considerable authority in Indoor Air Quality (IAQ), cleaning of ventilation frameworks and air channel cleaning, utilizing the most recent innovation. Contact us at (678) 436-8288 if you reside around Cumming, GA, Marietta, Atlanta, Suwanee, Lawrenceville, and Decatur areas.