If you are someone who is not satisfied with the cooling system of your air conditioning unit, then maybe it is time to get your air filters changed or the ductwork system cleaned your unit. Atlanta Air Experts, being a certified, insured air duct cleaning company deals in residential, commercial, industrial, as well as medical centers. our team of experts not only arrive at your place to clean your air conditioning unit but they are also quite knowledgeable consultants who can offer a wide variety of knowledge on how to keep your air purification and filtration systems at the top-notch condition to provide optimum services to you and your family members. With us, the people of Cumming, GA, Atlanta, Marietta, Milton, GA, Suwanee, and Duluth, GA get punctual, expert, and dependable services.
Below we have mentioned a few common steps included in our air duct cleaning service. Take a look.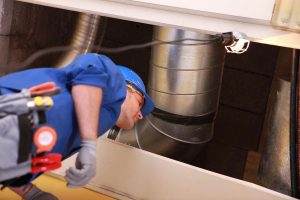 A thorough inspection of the ducts
Our technician will initially inspect your unit before starting the cleaning process. This helps them to determine the extent of dirt buildup within the system and also check for any kind of leak and other duct issues that might potentially cause a problem in the future.
Agitate the dust
This is done by using a strong suction gear to pull out the dust hidden in the interior of most corners of the ducts. Our men also have a revolving brush along with air whipping tools to deal with stringent settled dust that affects the functioning of your unit. There are various vacuuming tools available that can completely remove any kind of dust, or allergens from the main lines of your ductwork.
Clean the system and the furnace
Once the ducts and the vents have been cleaned, it is always advised to clean the contemporary parts like the blower motor, evaporator coil, and drain pan as this improves the quality of air circulation in your home.
So, if you are looking for highly skilled professionals to clean the air ducts of your system, you can get in touch with us.