If you have been living in a damp and moist atmosphere for very long, it is quite possible that your home is breeding molds and mildews. The presence of these organisms in the house means a lot of bacteria and germs. This can lead to severe health disorders if you do not get rid of these. If you are facing itching, breathing trouble, or any other irritation, you should immediately get professional help for mold remediation. We, at Atlanta Air Experts, can be the right choice for you. We are a certified and insured air duct and HVAC system cleaning service which includes mold testing and inspection too. We also have the latest technology and equipment to help you remove the mold from the house too. With our quality services and customer-oriented approach, we have become a preferred choice for mold removal and inspections. Since we are aware that people do not have the same kind of budget for such things, we have priced these services quite reasonably. So, if you belong to areas like Dunwoody, Buford, Lawrenceville, Milton, Peachtree City, or Sandy Springs, then you must choose us.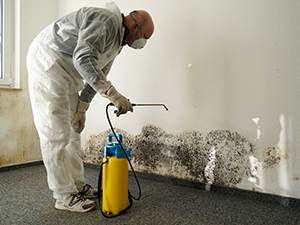 Here, we have put together a few major ways in which you can benefit from a professional mold remediation service. Take a look.
Knowledge & Experience
A professional has profound knowledge and considerable experience which is lacking in an amateur. Remediation and removal of mold requires formal training and proper knowledge. If you want this job to be done perfectly, only a professional can help you.
Save Money
You will also be able to save your hard-earned money because an amateur will not be able to carry out the remediation procedure easily and will make many errors. You have to ultimately hire a professional once again. Instead of spending the money twice on the same thing, you should hire the professional in the first attempt.
So, if you are considering hiring us for mold remediation, then contact us today.