The air inside your house can be contaminated either by outside sources or by the allergens present indoors. A few of the dangers are mold, bugs, pollens, and dander. Atlanta Air Experts a leading cleaning firm specializing in air testing, cleaning your ducts, and ventilation systems. We are a certified, insured, and bonded company that uses the latest technology in conducting indoor air quality checks. We have a team highly-efficient specialist who uses powerful gas vacuums, air purification, and filtration systems, and HEPA negative air machines to check and test your mold, odors, allergens, and other air quality issues. They know that most of these pollutants are not visible to naked eyes; hence, they test a sample of your air to find out the level of pollution inside your houses. We understand that these effects can be both short term as well as long term. We are very proud to help the people of Kennesaw, Buford, Fayetteville, Marietta, Smyrna, and Decatur to test and purify their indoor air quality.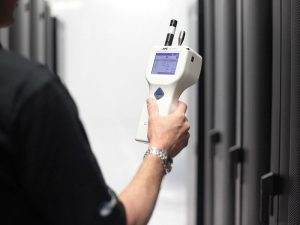 Below we have mentioned 3 major reasons why you should schedule air testing in your house. Take a look.
Carbon monoxide
This being one of the most dangerous gases can cause a serious threat to everyone in the house if it exceeds its limits. Since it is odorless and tasteless, people can't detect it easily. It can cause nausea, headaches, and even death.
Radon
Radon is a geographic-specific gas that forms when the uranium below the soil decays. This is yet another odorless gas that seeps in the house through the foundation. This dangerous gas can cause lung cancer from prolonged exposure.
Mold Growth
Mold is quite common in damp and moist areas. They thrive in bathrooms, basements, and other dingy areas. Nasal congestion, difficulty in breathing, irritation in the eye are common when there is mold outgrow.
So, if you are planning on testing your indoor air quality, you can get in touch with us.